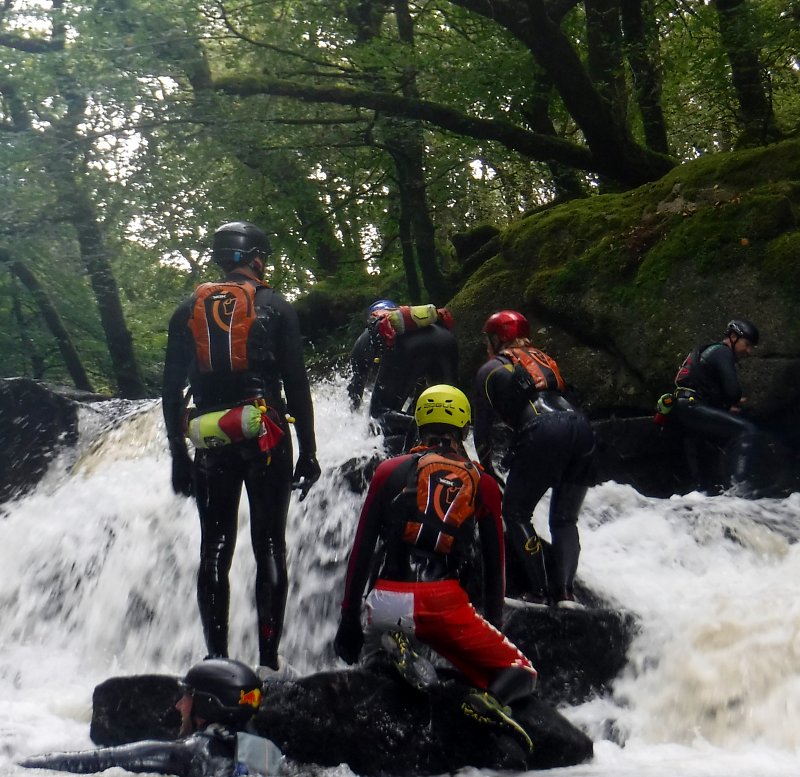 21 November 2016 by Ashley Hone
Reach Outdoors are excited to offer four apprentice positions in 2017. Each apprentice will receive loads of on the job training as well as completing the following course...
BCU 2 * Kayak and Canoe skills
BCU Foundation safety and rescue
BCU level 1 coaching award
Outdoor 1st aid 16 hour
MT Climbing walls award training
Coasteering leadership training
British Expedition Assistant Leader award
This is a great opportunity to join a dynamic and growing business and motivated team of highly professional outdoor enthusiasts. Please see the Job advertisement below for more deatils and to begin your Reach Outdoors Journey today.
Apprentice Adventure Instructor (level 2) position with Reach Outdoors Ltd.
Reach Outdoors are looking for enthusiastic apprentices to join our team of highly professional, fun and dedicated Outdoor Instructors. Based in beautiful South Devon you will spend most of your summer taking people on journeys of discovery to the hidden gems of this corner of the UK. This is a great opportunity to work for an award winning company.
Job Description
Post: Apprentice Adventure Instructor
Period: 6th March – 6th October 2017
Hours: A minimum 30 hours per week, 2016 season staff averaged 35 + hours.
Pay: £3.40 p/h. This can increase to £5 upon successful completion of training
Position description:
As an apprentice you will complete a large amount of training before the peak season begins in May. There after your role will be to assist Reach Outdoors in the delivery of its operations as an outdoor adventure provider throughout the late Spring and Summer whilst continuing with your training. Predominantly a delivery role, the person in post will have some additional operational responsibilities which may include some overnight residentials.
Training Programme
BCU 2 star award, BCU FSRT, BCU/UKCC level one coach, Outdoor 1st aid, Climbing Walls Award training, British Expedition Assistant Leader, Coasteering Guide Training, Safe Guarding, an additional NGB of your choice from a wide range of activities. In addition to the NGB awards you will also complete a level 2 NVQ in Sport, Leisure and Tourism
Main Responsibilities
Assisting on adventurous activity sessions for a range of clients including, Scouts, Schools, Adult groups, Families and Youth groups.
Assist in the delivery of Reach Outdoors Long term development projects.
Assist in the delivery of youth development adventure residentials.
Ensure Reach Outdoors equipment is maintained to a high standard and is fit for purpose at all times.
Maintain Reach Outdoors Premises and vehicles to high standard.
General Responsibilities
Ensure the safe delivery of adventurous activities in line with Reach Outdoors standard operating procedures at all times.
Promote Reach Outdoors in a positive light and be an advocate for positive outdoor engagement to encourage and support youth development in the outdoors.
Be involved in the monitoring and recording of soft and hard outcomes as required by the Reach Outdoors Directors.
Drive company vehicles to delivery locations if suitably qualified.
Working hours
The core hours of this post will be 08:30 – 17:00. This will include weekends but not every weekend. Each weekly rota will be arranged a fortnight in advance to ensure an even distribution of weekend responsibilities between Reach Staff. You will be on a minimum of 30 hours a week, allowing 30 mins for lunch each day with the likeliness of increasing to 42.5 hours a week in peak season.
FAQS?
What is it like to study this course and how will I be assessed?
This Intermediate Apprenticeship in Activity Leadership is designed for those individuals who wish to gain a broad, but solid foundation to allow them to follow a career in the vibrant, exciting and expanding outdoor sector. It's particularly suited to those with a passion and enthusiasm for instructing and leading people in the outdoors through adventurous activities. You could progress onto the Advanced Apprenticeship (Level 3).

You will be required to maintain and complete a professional development portfolio in order to complete the apprenticeship. You will be provided with support from a college assessor/tutor, your employer and pending on your centre work allocation and location you can access college based portfolio support and skills training at Exeter College or Haven Banks Outdoor Education Centre.
What topics will I study?
Various subjects related to activity leadership e.g. Health and Safety, Session Planning, Safeguarding.

You will receive technical skills training depending on your employers activity provision in Kayaking, Canoeing, Problem solving, Orienteering, Mountain biking, Sailing, Caving, Mountain leadership and Archery this will be jointly provided by your employer and the college.
What experiences will I get?
You will also study for National Governing and Awarding Body Leadership and Coaching Qualifications (e.g. Paddle Sports Coach, Mountain Bike Leader, First Aid).
What are the entry requirements?
Every employer is different and therefore the entry requirements can vary. As a guide you ideally need GCSE grade 3 or above in English and maths. However, we will work with you and provide additional support in order to help you achieve the functional skills element or GCSE requirements of the Apprenticeship. Support can be delivered either prior to your Apprenticeship via a traineeship or during the delivery of your programme.
You need to be employed and have a keen interest in outdoor adventurous activities and working in the outdoors with children, teenagers and adults in all types of outdoor environments and weather conditions etc.
What facilities are there?
You will have access to the facilities at Haven Banks Outdoor Education for college based NVQ knowledge and technical skills development delivery sessions. In addition to this you will have access to Reach Outdoors Multi Activity Equipment.
What can the course lead on to?
As this course launches you directly into work this is an exceptionally good way of building your career and progressing into further training and employment. You could also progress on to the Advanced Apprenticeship.
Are there any additional costs?
None specified.
What support can I get?
You will have a dedicated Skills Officer who you can contact at any time. They will visit you in the workplace every 10 weeks to carry out a progress review with you and your employer.
What will this training cost me?
If you are aged between 16 and 18 when you start your Apprenticeship Training Programme, there is no charge to you or your employer as the college will claim the funding for the cost of your programme directly from the Government.
If you are aged 19 or over and studying a Level 2 or Level 3 Apprenticeship, your employer will have to be willing to contribute as the Government will only fund part of the costs of your training - this is currently between £80 - £110 depending on the type of Apprenticeship you wish to complete.
Closing Date: 6th January 2016
Interview Date: TBC with successful candidates
To apply:
Please send your CV and covering letter to rachel@reach-outdoors.com.
To find out more about Reach Outdoors please follow this link to our website: http://reach-outdoors.com