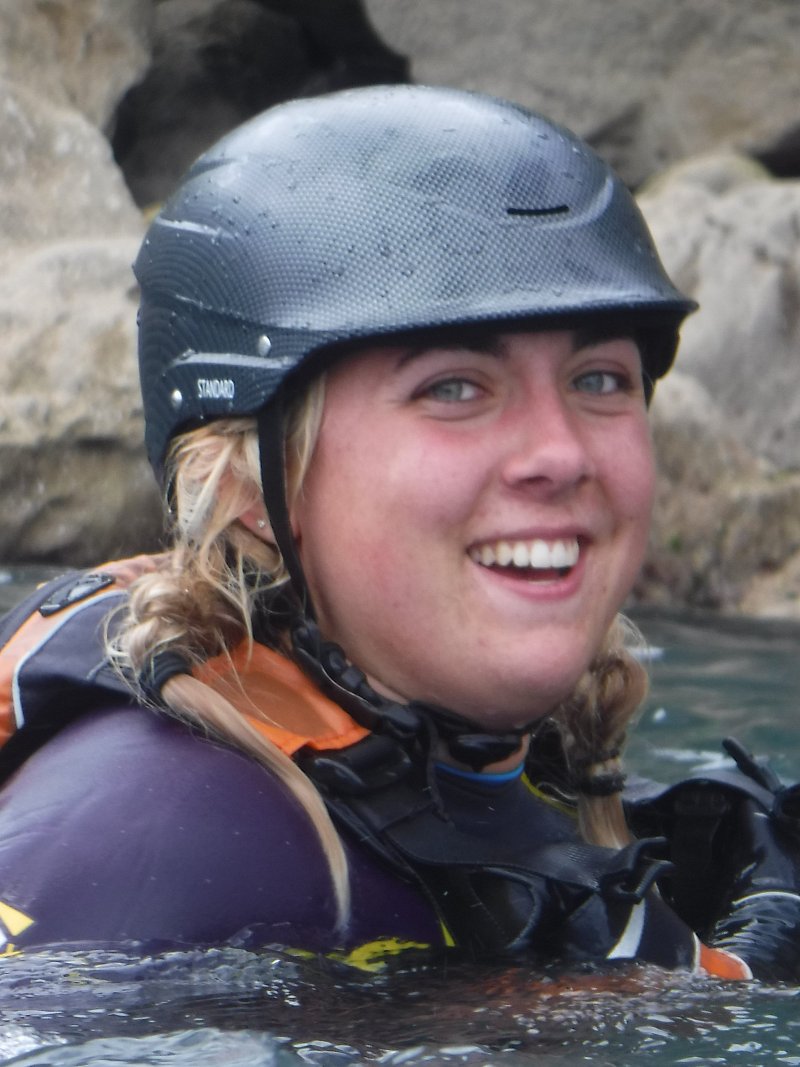 16 November 2017 by Richard Hanbury
Name: Olivia Harrison
● Why did you choose to pursue a career in the outdoors?
From a young age I had an interest in the outdoors and adventurous activities. From this interest I went on to complete a Level three extended diploma in Adventure Sports. From this two year course I realised that working/ having a career in the outdoors is what i wanted to pursue.
● Did you have any experience in the outdoors either in a personal or work capacity before your apprenticeship?
Before the apprenticeship I was apart of a sailing club, which gave me experience in many different types of boats and in different environments. I was also apart of a canoe club, allowing me to practice and work on skills with other people with similar interests. Along with personal capacities, I also had completed a short season at CRS adventures in 2016, following having my work experience placement there.
● What have you done previous to your apprenticeship?
Prior to the apprenticeship, I was in college. Whilst there i completed a Level three extended diploma in Adventure Sports. This was a mixture of theory and practical based learning. This gave me experiences and a small amount of knowledge before joining Reach Outdoors.
● What has been your highlight during your apprenticeship?
A definite highlight of the season would be the number of different types of groups and environments we have been able to work in. I had the opportunity to work away in Oxford with the team, with a school residential. Personally I found it really beneficial and rewarding to work with the same group of children over the few days, and also work in a new environment than the usual. I also found the amount of qualifications and course that were offered very beneficial also.
● What has been your low point during your apprenticeship?
The only low point that i could think of is not being confident enough to put myself forward for everything that was on offer over the season. Although saying this, my confidence has really grown over the six months of working at Reach Outdoors.
● What qualifications have you acquired since starting your apprenticeship?
Foundation Safety and Rescue(FSRT), Level One coach, Level Two Food Safety and Hygiene for Catering, Level 2 RYA powerboat, First aid in the outdoors, in- house Archery, Bushcraft and Orienteering training, Coasteering Guide Statement of Competency (SoC), Basic Expedition Leadership (BEL)
● What's your favourite activity / session?
Whilst at Reach Outdoors I led and assisted many different activities. My favourites of them all would have to be both Paddle-boarding and Bushcraft. I have always had an interest in paddle-boarding and have gained my Paddle Boarding bolt on to the Level One Coach over the summer. I have also been on many different bushcraft sessions, covering things from fire lighting to preparing and cooking fish with participants.
● What are your future plans now that you have completed your training?
I am continuing on to complete a foundation degree in Adventure Leadership at South Devon University for two years. I also have a contract with Reach Outdoors which will allow me to complete work with them over the winter period.
● What advice would you give to anyone thinking about taking an apprenticeship in outdoor education?
The advice I would give, is to take the opportunity, and to not let the idea of going straight into the industry scare or put you off pursuing the job. Although it may be daunting, the apprenticeship allows you to get a first hand experience of not only what it is like to work in the outdoor industry, but also allows you to continue learning and gaining qualifications at the same time.
● How would you summarise your apprenticeship experience?
The way I would summarise my time at Reach Outdoors, is that it was the best possible way to learn about working in the outdoors. The apprenticeship provided me with knowledge, experiences, and also opportunity's to push myself and leave my comfort zone. The apprenticeship gave me knowledge on so many different aspects, and if it didn't cover something, there were lots of people to help, give advice and support.
You can apply for our 2018 Apprenticeship in Outdoor Education by following this link. If you would like any further information feel free to call and have a chat on 01803 524950 or email us.